The other day I finally cracked open the molds to see how things had turned out with my wing pod and tail skid.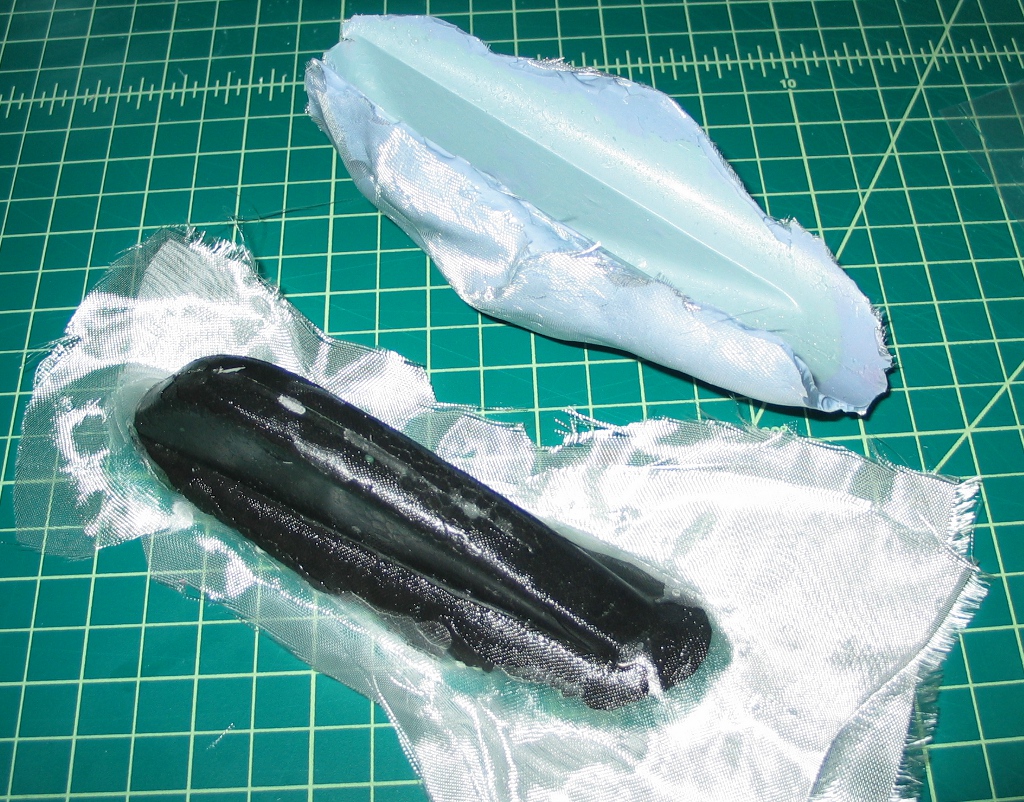 A few air bubbles here, and a lot of weave texture showing through – this is no substitute for vacuum bagging, but will it at least be sufficient?
Oh noes!  Only two lightweight fiberglass layers were apparently not enough – while flexible enough to be removed from the core, the molded part just wasn't strong enough to hold up to the tugging and pulling needed to free it.  On the plus side, the fact that it was able to be fully removed means that the waxing and PVA application was sufficient to keep from ruining the plug, so this was promising for the wing pod.
My 'kinetic separation method' for breaking the mold halves apart (whack it on the floor a few times) is still far from ideal, as another corner broke off of the mold.  I now see why people who know what they're doing build in screwdriver slots so that the halves can be separated in a less destructive manner.  With the satisfying sound of PVA breaking away from a surface, the halves popped free.  The part was still adhered to the female mold half (as evidenced by the black center), but a little careful pulling finally extracted it.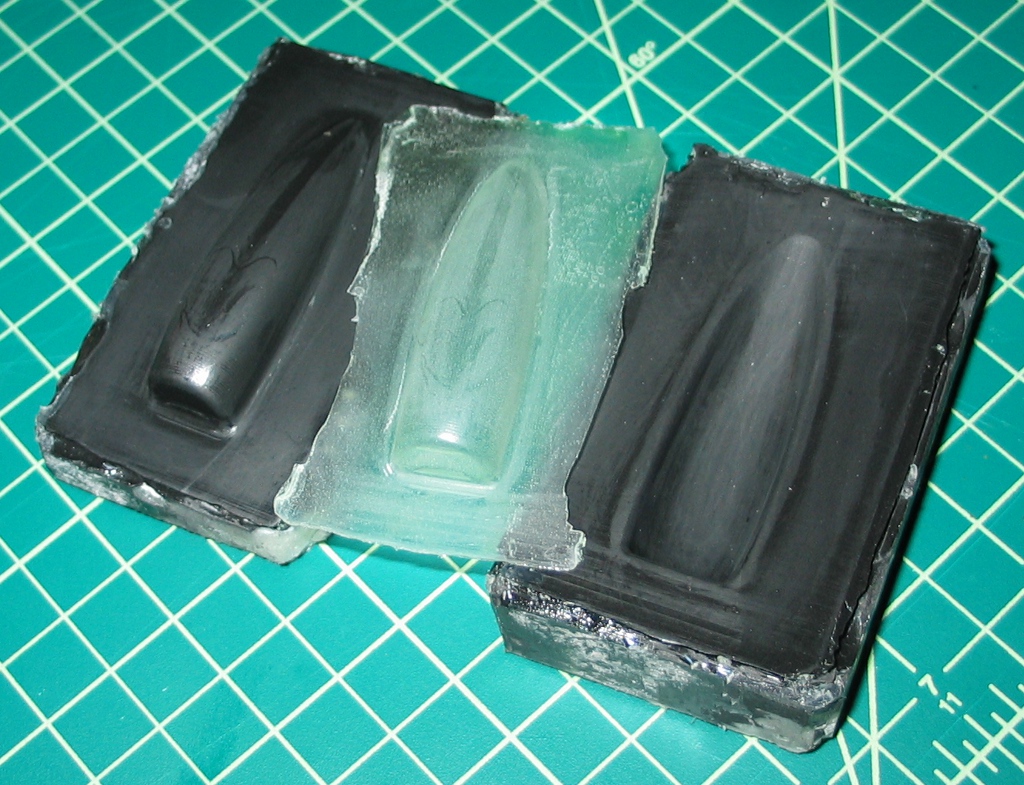 Finally, a completed, intact part!  Now, would it fit…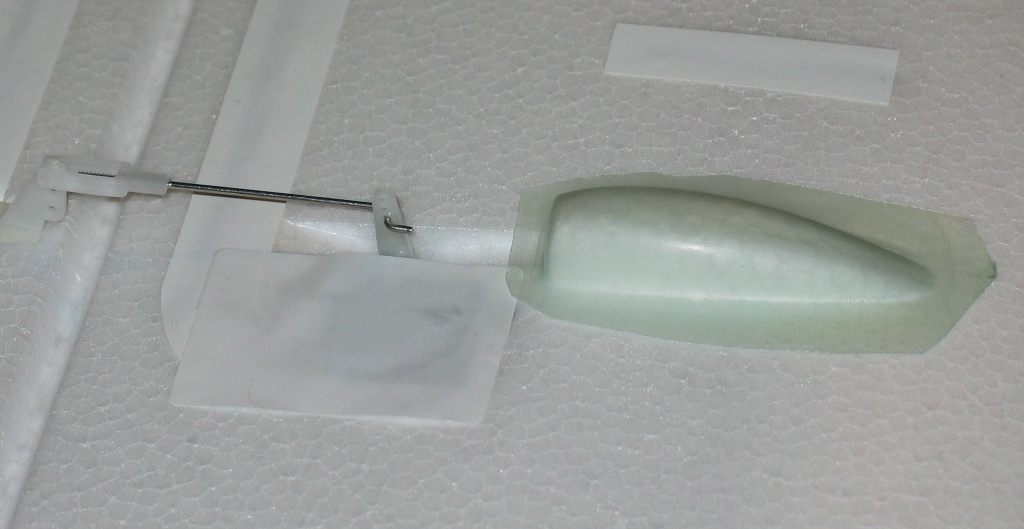 Almost perfect!  There's a tiny bit of side-to-side slop, but I'd say this is well more than "good enough".  Now, to make 3 more!