A few weeks ago I finally got the GS500 running for the season.  I rode with friends out to Madison and around the Kettle Moraine area as shakeout runs for a trip from Milwaukee to Minneapolis in a few weeks (should be interesting on little 500-650 cc bikes).  My bike, while it worked, needed some attention.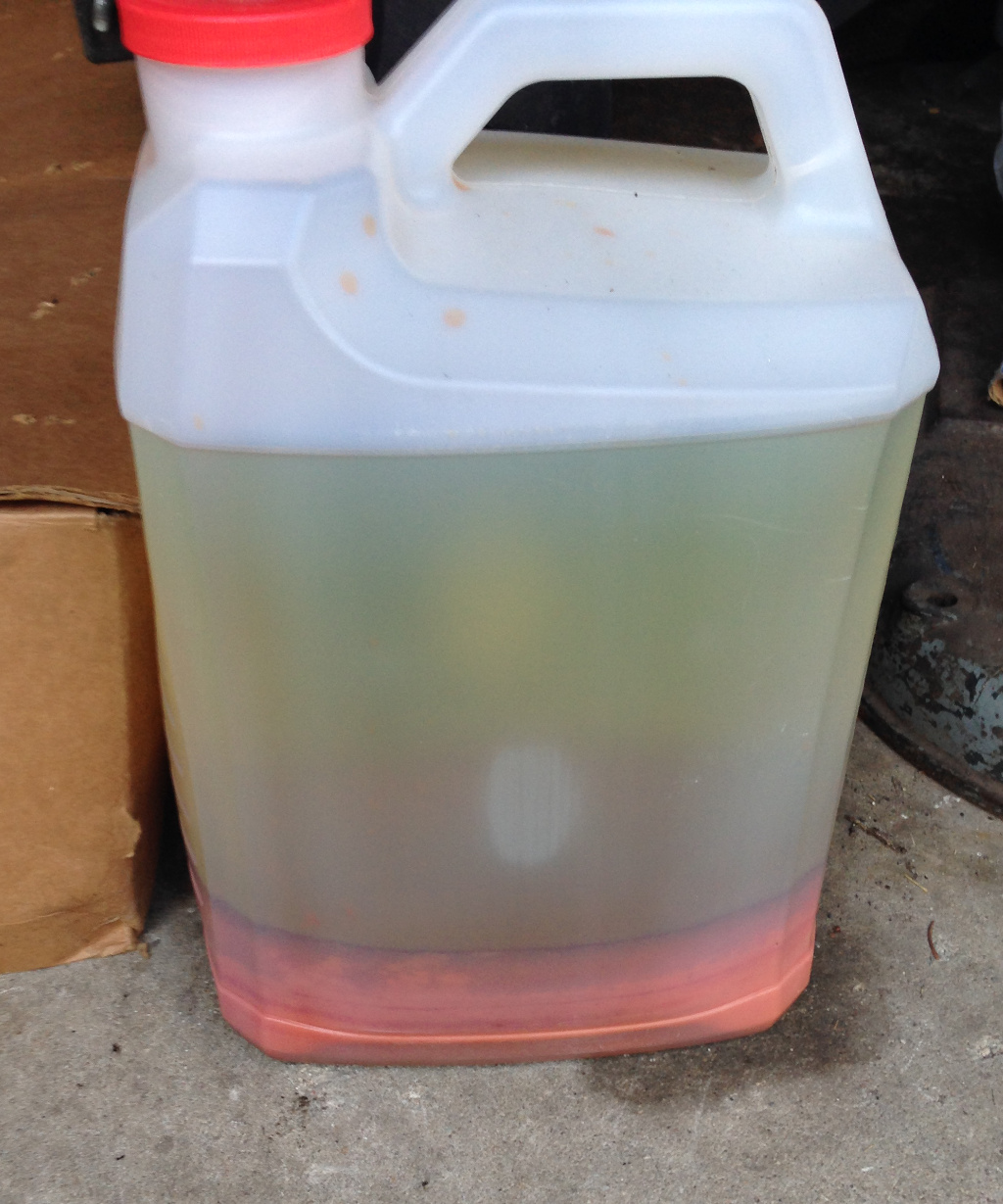 That's the contents of my gas tank after draining it.  I'm surprised it ran at all – I needed to drain an entire Starbucks cup (thank you, parking lot litterbugs) worth of crud out of the float bowls in order to get home from Madison.  The second issue was the choke – it's been getting progressively stickier until our 4-person ride to Kettle Moraine, where it seized entirely in the open position.  At stoplights I got to look like a tremendous jerk with my bike idling at 4000 RPM (and a Vance & Hines exhaust to boost the noise even further).  So after the ride I knew it was time to really dive into the bike guts.
After pulling the tank (and discovering the red-brown horror within), I removed the airbox and had a look at the carb itself.  The core issue was plainly obvious – a bent plate and choke plunger end on the left side.  So, just bend the end of the choke plunger back into pla… *snap*
Well, dang.  Fortunately, there's a Suzuki dealer just down the road, and 2 weeks later I had a replacement plunger in hand.  Once I went to install it, though, something wasn't right.
Yeah, the new plunger (top) was a bit different.  I don't have another 2 weeks to get the correct part (if the shop can figure out the right part number), so I chucked the old plunger in the lathe.
A #43 drill and a 4-40 tap provided the threads I was after.  I installed the plunger back into the carb, and attached the plate.  A loctited 4-40 socket head cap screw finished off the assembly.
The carb, airbox, and most hoses are now reattached.  Once I put the gas tank back on and put fresh fuel in I'll see if everything works.